Advanced Component Technology WEST YORKSHIRE, United Kingdom

We have a total commitment to quality and you can rest assured that the components we supply are tried, trusted and fully supported with technical, pre and after sales backup. To complement the wide range of components and services shown, Advanced Component Technology has a well equipped workshop and test facility, which is staffed by skilled and company trained personnel, providing a quick and controlled response to both scheduled, new build and breakdown requirements. We are official UK distributors for Kawasaki Precision Machinery Ltd, Integrated Hydraulics Ltd, Internormen Filters, Eckart GmbH, Walter Voss GmbH and Hydro Leduc.

unselect all/select all
You have 0 products selected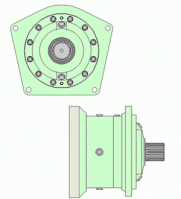 * Ranges include the F030/45, F101, F202 and F402.
* New more compact design, containing fewer wearing parts, easier to maintain.
* Available as integral brake unit for gearbox units.
* More competitively priced size for size.